FREE SHIPPING FOR QUEBEC AND ONTARIO WHEN YOU SPEND 150.00 AND MORE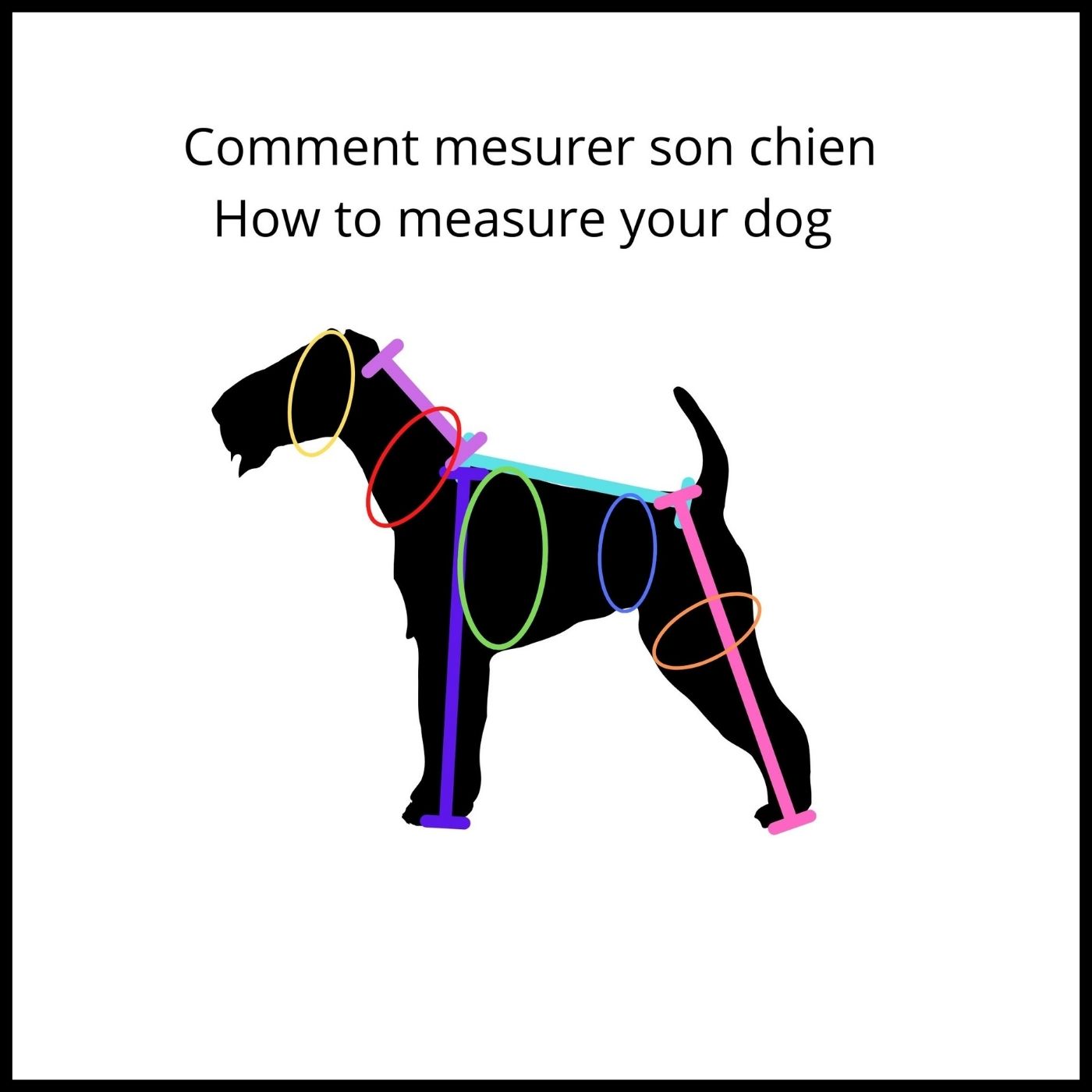 Allow process time 4 to 6 weeks
Elegant and comfortable, ideal for having fun in the snow
IMPORTANT TO TAKE THE RIGHT MEASUREMENT (twice rather than one) check section "HOW TO MEASURE YOUR DOG. And this little video
https://www.facebook.com/Fierpet/videos/1723862167794506/
****AS COATES ARE MADE FROM YOUR MEASURES, THEY ARE NOT EXCHANGE, NOT REFUNDABLE ***********
Please also mention the breed (or type) of YOUR DOG ,and if it's a male or female. For the length of the legs, I always remove the same measure from the one provided. The legs may be more or less long depending on how the measurement was taken, depending on the thickness of the dog's fur, and also depending on how the dog stands.
1=BACK LENGER, (from BASE OF NECK (where the bottom of the collar rests) TO BASE OF TAIL. Make sure your dog is standing upright.
2=TOP THE THORASIC CAGE to the strongest. I give some ease, so take the right measure.
3=NECK LENGH (OR THE LENGH YOU WANT THE COLL)
4=HEAD TO HEAD HARGER (so that the neck can be large enough to pass through the head) Generally at the ears while passing under his mouth.
5=NECK
6=LENGH FOR THE FRONT LEG (TAKE MEASUREMENT OF THE Mid BACK, ON THE VERAL COLONE, FOLLOW THE LEG TO THE GROUND) If you wish you can tell me the length you want the legs, ex: your measurement is 26 inches, "do the legs 25.5"" some people prefer the very long legs of other shorter. The fleece once wet can also length.
7= LENGH OF THE REAR LEG (Same principle from the middle back to the ground)
8=Waist at the smallest place
9=thigh circumference
QUESTIONS?
visit FQAS section, you will probably, find your answers, if not contact us.