FREE SHIPPING FOR QUEBEC AND ONTARIO WHEN YOU SPEND 150.00 AND MORE
CLASSIC COAT, CHEVREUIL ROUGE (IN STOCK)
CLASSIC COAT, CHEVREUIL ROUGE (IN STOCK)
Product not available for online purchase
* READ THE FULL DESCRIPTION BEFORE ORDER*
CLASSIQUE COAT DESCRIPTION
- made of a dense fleece that has good water resistance.
-Opening at the collar, to attach the leash to it.
\\ For standard coats: the coat will be more or less adjusted according to your choice of size, for example if you choose to take size 3, the recommended rib cage measurement is between 17 and 20 inches... if your dog has 20 inches in circumference the coat will be more fitting than another dog that would have 17"... in summary choose the size according to the look desired (wider or more adjusted) Take the length of your dog's hair also into consideration.
For measurement please refer to the measurement photo and the measurements descriptions (How to measure your dog)
https://www.facebook.com/Fierpet/videos/1723862167794506/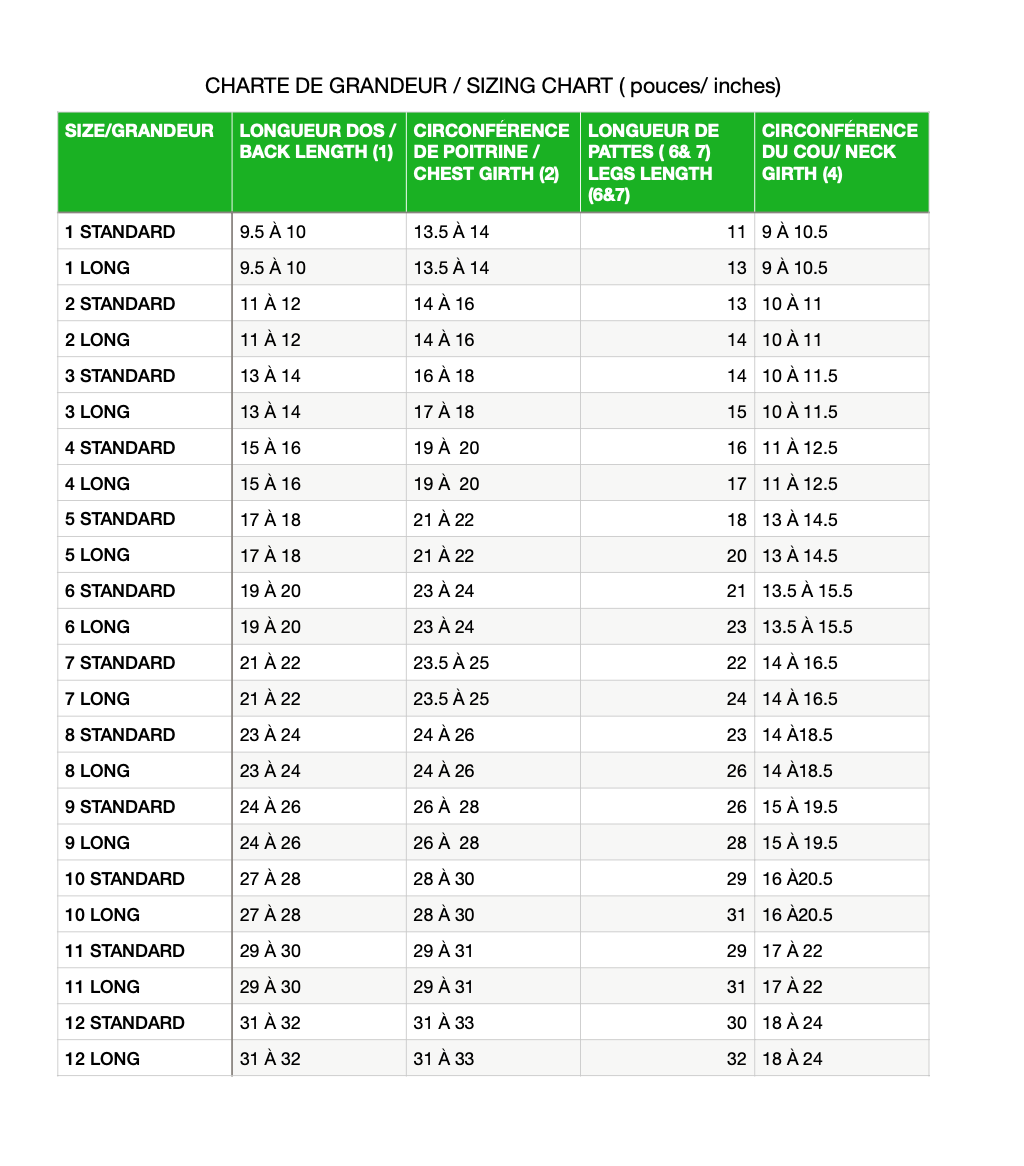 YOU HAVE QUESTIONS.
Check our FAQS section, if you don't see the answer to your questions, write to us.